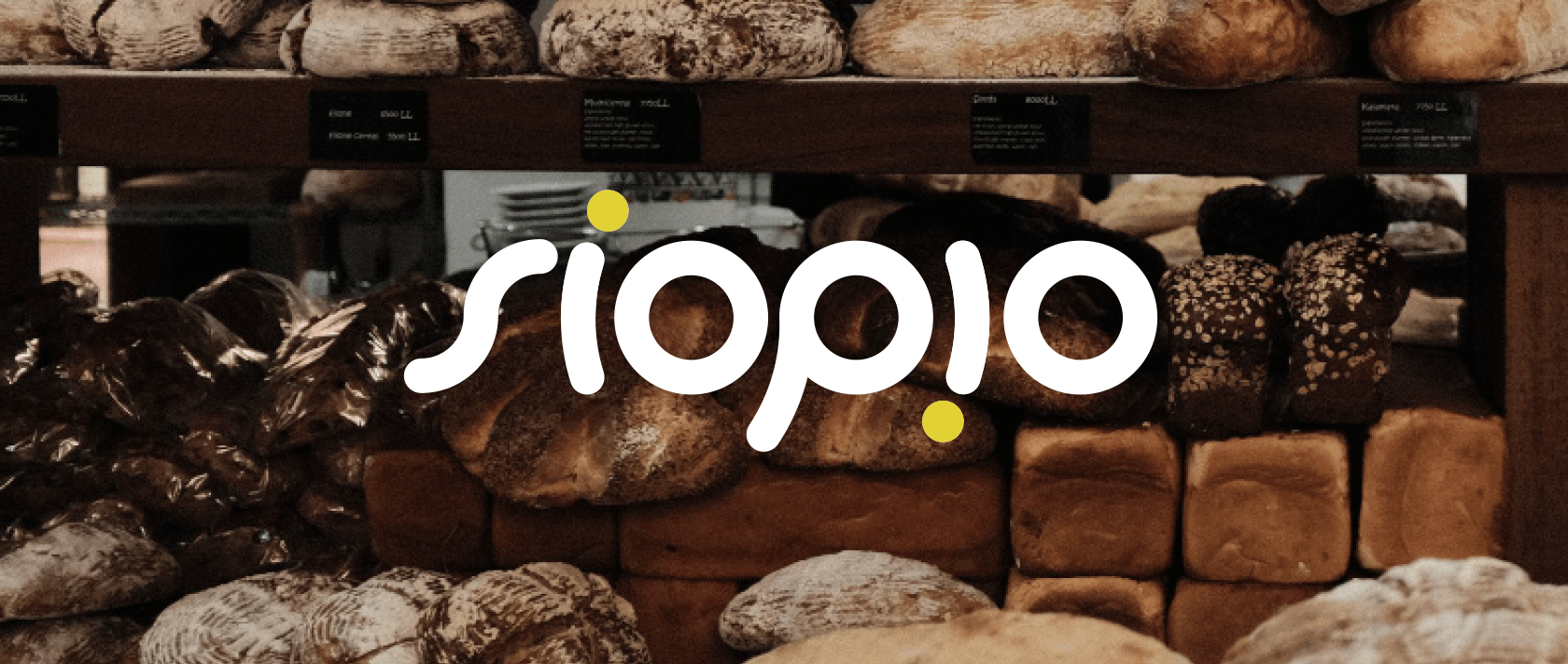 Published 21/01/2021
Written by Claire, a Mum, and a lead Kodergarten developer on the project
>Why Siop.io - A Mum's Perspective
Siop.io is an e-commerce platform created by Kodergarten in response to the challenges local shops were facing at the onset of the COVID19 lockdown and needing to sell to their customers online.
For the full case study, outlining what we did and more about the technical side of things,click here.
Some shops, established over 20 years ago, had never had a prior need, interest or experience of going online - perhaps other than managing some customer interactions on Facebook. They now needed some help.
The following story recants a Kodergarten team member's passion for this development of this tool and why it was useful for solving the challenges faced by businesses and for her personally as a Mum, trying to shop in lockdown.
>The human context in which we started working on Siop.io
March 2020, lockdown hit us; I'm a full-time working mum and it was a challenge for me, like for so many of us, to juggle the extra childcare and homeschooling support of three young children alongside our normal full time working and running a household. My husband and I aren't complaining about a thing as we count ourselves lucky that we had the ability to work from home and keep the household safe, but there's no denying it felt like a juggling act.
I was starting a new company alongside my work colleagues and our online meetings were often frequented by my children in the background pulling faces and, as I tried to reduce the background noise, shouts of "you're on mute" when I started talking . . .
So why do this when I could have just decided to not work at all!? Well for a handful of reasons that as a company we felt passionate about and believed in:
>Local economy
Although we and many others might feel that supporting local businesses is important, the fact remains that most small and medium sized food independents may not have had an E-commerce solution due to their cost and limited value to what they perceive as a local customer base.
>Lockdown
With shops seeing decreased footfall or having to close with lockdowns, Siop.io still allowed orders to be placed, processed, and fulfilled - helping to keep the local independent food retailer business running.
>Lockdown shielding
Siop.io allows customers to order and pay online, then aid them by arranging delivery or safe collection (drive by and get your order placed straight into your boot!)
>Bilingual
Kodergarten are based in Northwest Wales, we are a bi-lingual company, so it is a given that Siop.io can either be used in Welsh or English - both as a customer browsing the site, and as a retailer managing their shop.
>Opportunity
We saw a gap in the market which would utilize our years of working together previously in E-commerce which could address the issues in hand.
>Siop Local - but without running around myself! A mum's dream…
From a personal perspective, as a Mum and wanting to support local shops, I could see myself being an ongoing customer on this platform.
I have to be organized and make a weekly meal plan and resulting shopping list; but then I am guilty of online supermarket shopping simply because I can get everything I need online, and get it delivered.
There has always been a niggle at the back of my mind though - I would like to shop more locally, buy good quality locally grown and reared produce, see less food miles and keep my spending in the local economy.
Like many however, I'm so busy between working and after school activities (when they're running!), child and household care, I just don't have the time to drive around different places and I don't want to use multiple websites or phone multiple businesses to fulfil my weekly shopping list.
I need local shopping to slot into food planning and ordering as easily as my online supermarket shop; I would want one more tab open alongside my supermarket shop, where I could browse through what's available locally, compare products and prices, build up a basket and finally checkout and get it delivered once I've made my final decision. This is exactly what Siop.io, even in its trial phase, can offer me.
>What is next with Siop.io? It's changing my habits
We are now in a trial phase in partnership with Menter Mon, working with a handful of local suppliers across Anglesey and Gwynedd. The objective of the trial is to garner feedback from the businesses and customers to form a clearer picture as to what they need, but even now, as more businesses are selling on Siop.io, I see my supermarket online order slowly decreasing in size.
For me, the start has been replacing supermarket meat with that offered by Cigoedd y Llain instead, ale from local brewers Bragdy Lleu, and whenever we holiday over in Aberdaron, goodies from Becws Islyn (just a pity they don't deliver to my area, otherwise I'd certainly use them weekly too - although probably better for my waistline that they don't!).
Will my supermarket order ever be fully replaced by shopping with independent businesses? I don't know, but it will be interesting to see as I aim to replace as much as I can with local suppliers as more offerings appear on the platform. Nourishing my family and myself with high quality locally grown and produced food and drink is a great feeling, whilst at the same time supporting local businesses; perfect!
>Find out more
If you're a customer, you can find out more here https://Siop.io/about; to start shopping, simply enter your postcode so we know which local businesses can serve you.
If you're a food business interested in signing up, more details can be found here: https://Siop.io/supplier. Currently the platform is free to suppliers, but the hope is that as the community of food busnesses and customers grows, that a simple tiered monthly pricing system will be introduced (paid monthly by the business based on the number of orders taken).
If you are an organization that would like to learn more about how you can set up Siop.io in your area, once the trials are over and development on the full version of Siop.io please contact paul@kodergarten.com
If you are press/media please contact paul@kodergarten.com to find out more.
Finally, if you have a project that you think we can help with, or you have questions about what services we can offer, please don't hesitate to get in touch. Our email address is hello@kodergarten.com