<Stories/>
> The art of noise - and invisible seismic murmurs
A futuristic way of seeing patterns in traffic and footfall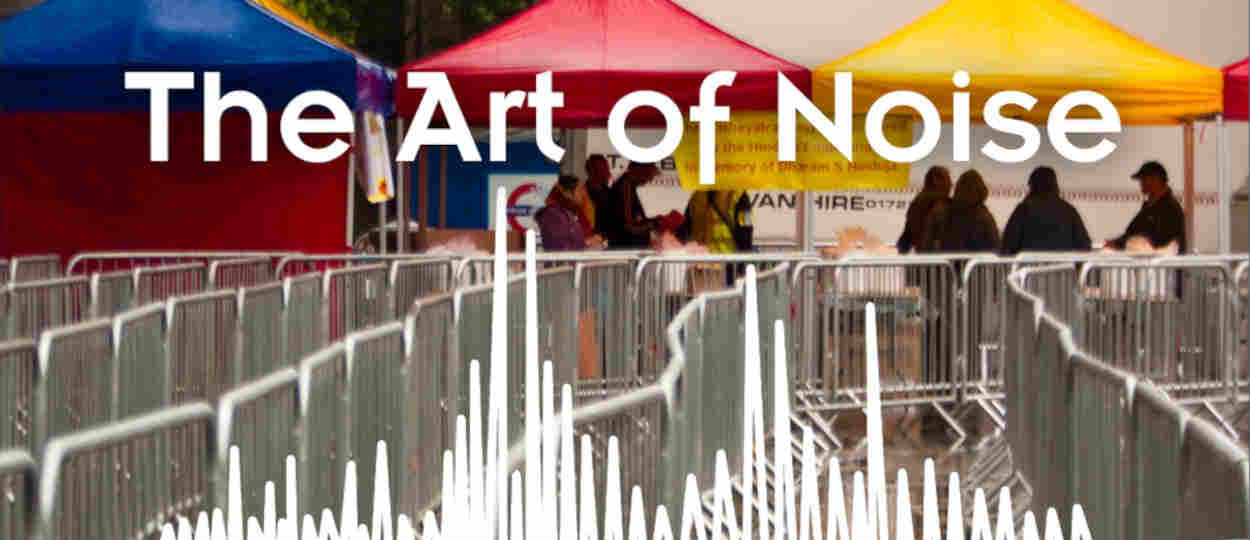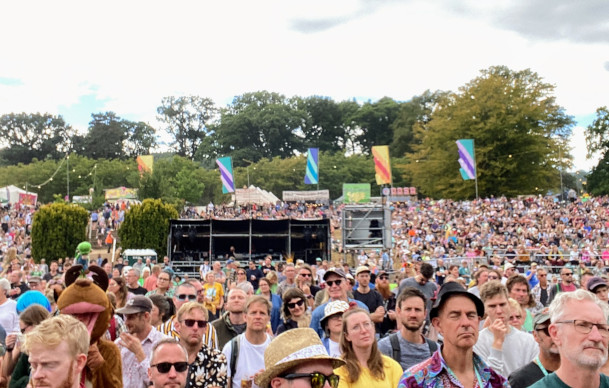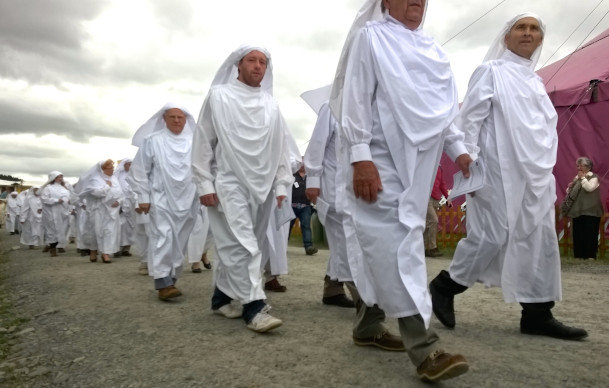 Published 12/01/2023
Can you feel the vibrations of one of the biggest cultural events in Europe? Likely YES on many levels. But for the first time, this year, you will be able to measure it in seismic waves, thanks to a new partnership between Kodergarten and academics who are working on a low cost, open data, seismic sensor project.
Seismic waves are tremors caused by movement within the Earth, which we have traditionally associated with natural occurrences ranging from earthquakes to volcanic eruptions, landslides, avalanches and even rushing rivers.
However, Kodergarten is creating a realtime web system which will enable the visualisation of seismic waves caused by traffic, crowds, and festivities. It plans to use one of the largest cultural events in Europe, held here in the UK, to prove its usefulness, before rolling out its application to Smart Places it has been working on in Wales.
Technology able to measure seismic waves has been available for some time, yet it has historically been very expensive. So, its placement has largely been limited around the world to specialist research locations and academic institutions.
However, new technology has been developed which uses a variety of sensors including geophones, microelectromechanical systems (MEMS) accelerometers and infrasound sensors, attached to a Raspberry Pi device – a low-cost, single board computer, designed in the UK and partially manufactured in Wales.
The setup has already been applied to a variety of uses, for example: in schools – for seismic measuring; at the home of Manchester City football club – The Etihad Stadium – to record the number of goals scored; and in Belgium – to measure the impact of COVID by using data to augment human activity (or lack of it) and quantifying the decline of people going out.
Paul Sandham, Co-founder of Kodergarten, said: "Being a company based in North Wales, you only have to take one look at the mountains out of the window to think that this project has a natural home in Wales. The original use of the seismic technology has real value here, North West Wales is seismically and geologically interesting, being home to one of the UK's most significant earthquakes in the 1980s and The Menai Straits itself being located on a fault line.
"However, we also see this technology as a progressive unobtrusive low cost solution for measuring things like the type of vehicles that pass by, volume of traffic, and footfall.
"This new way of recording data will have a variety of uses. From informing transport planners where peak traffic volumes are likely to be, or, as in this test pilot, understanding the impacts that a large cultural event has on a rural area's transport infrastructure."
This new system is far cheaper than using traffic cameras to record traffic, which can cost up to £20,000 each and as well as number and volume, also collect personal data such as vehicle registration numbers. The beauty of this new setup, which has a different purpose, is that no personal data needs to be collected so it is far less intrusive to collect.
Paul said: "The system will be able to show the difference in activity on the event location, from the base level of perhaps some sheep wandering across the land in April, or at most a farmer on their quad bike; through to the impact of traffic and footfall on the event build up, the festivities of 250,000 people attending the event itself (involving everything from competitions to a rock stage!), to finally, the event take down and back to the seismic quiet once that the tents have been taken down and the land returned back to farming.
"We will use this new data, and data from other sensors, to build a picture of things like the increased traffic on rural roads caused by the event. Once we have looked at one event, we coil easily transfer the model to other large events in Wales, for example The Royal Welsh Show in Builth Wells or Green Man, in Powys; and for other Smart Places applications."
Kodergarten, is a software company, which believes that it should be doing good things with technology to improve lives, technology which doesn't cost the earth. They work principally with public and third sector organisations on projects including place and transport analysis and problem solving; the internet of things and sensor technology; bespoke digital platforms and analytics; creating digital and mobile builds to support systems and processes; and well-architected-cloud-based solutions.
Kodergarten is already working on more than 30 Smart Places projects in Wales and the UK, including in Gwynedd, Anglesey and Ynys Enlli and specialises in engaging communities with data – enabling them to make strategic decisions, cost savings and create better, more effective ways of working and living.