<
PATRWM- Footfall analytics for town centres
/>
>A Wi-Fi and IoT sensor analytics platform and login portal for Welsh town centres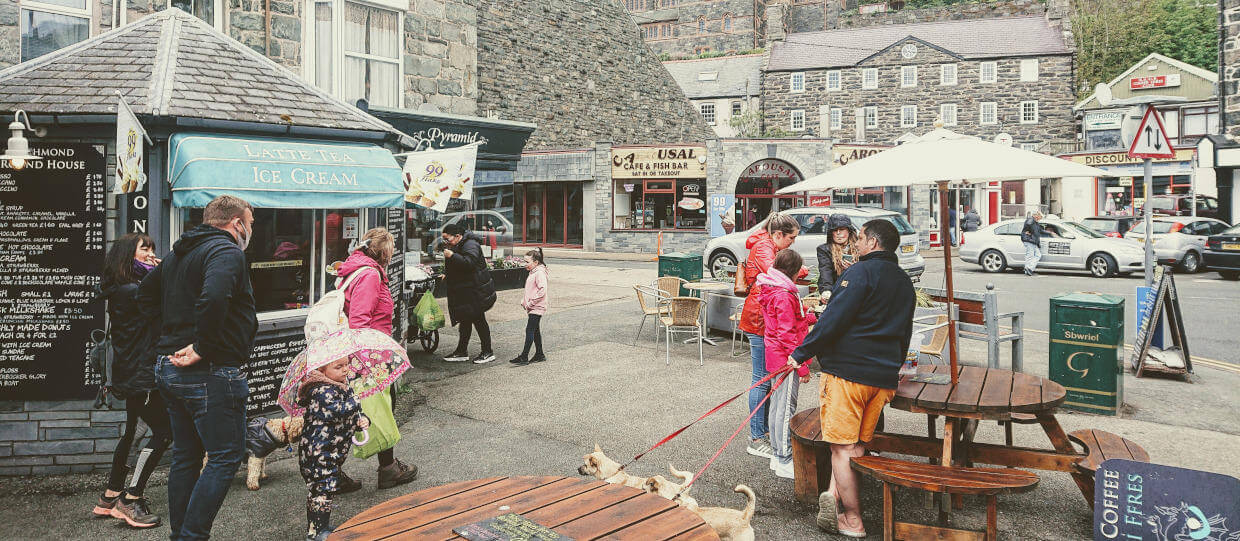 >The puzzle
A local enterprise agency and a Welsh local authority were looking for data about footfall in their town centres to steer strategy and advise businesses to benefit the communities.
They were looking for, in effect, a county-wide town centre footfall analytics platform.
>Our approach
First the consideration was how to get the footfall data.
To do this, we worked with a Wi-Fi provider to deliver 9 free Wi-Fi networks across town centres in a Welsh county. Visitors to the towns could sign up to the free Wi-Fi, and in return were asked to fill in a simple online bilingual questionnaire. This provided key analytics such as the age and gender of the visitors, the reason for their visit, along with information about when they had logged in, how long their visit had been and if they were a return visitor.
However, the limitation of this original system, was that it did not provide comprehensive data on the footfall in the town, only those that had signed up to the Wi-Fi. The cost of solving this with the existing Wi-Fi partner was way beyond the budget available. So as total footfall was a key metric, we set about finding our own solution to the problem. To solve this Kodergarten positioned IoT sensors around the towns, which picked up the signal from mobile phone devices that were 'seen' by the network's access points and tracked completely anonymously. Clever stuff.
Both projects were of course completely compliant with current EU & UK data privacy legislation.
>The Solution
In eight months and with a team of two, Kodergarten:
Designed, built, and deployed an information panel which provided GDPR compliant and open access to aggregated footfall data across all nine towns
Put in place a new bi-lingual Wi-Fi login portal and questionnaire
Managed the migration from the previous supplier with minimal disruption and full data migration
Brought in loRaWaN IoT air quality monitoring (Luftdaten) data and sensors
Ensured privacy was fundamental to the system's design regarding anonymization and data retention (less than 20hrs) for footfall data and the separation of the Wi-Fi portal system from aggregated footfall data
Deployed on AWS (pre-production and production environments)
>Impact
The pilot in the 9 towns was a great success, with some interesting insights unearthed, such as the high percentage of males that are out shopping on Christmas Eve!
Not only that, the platform and pilot project was delivered for an affordable cost, which was significantly less than using the Wi-Fi providers existing solution, making it an achievable solution to be rolled out to further town centres.
The data and insight on the town centre footfall will be used to steer the towns offering for the benefit of visitors, businesses, and the community.